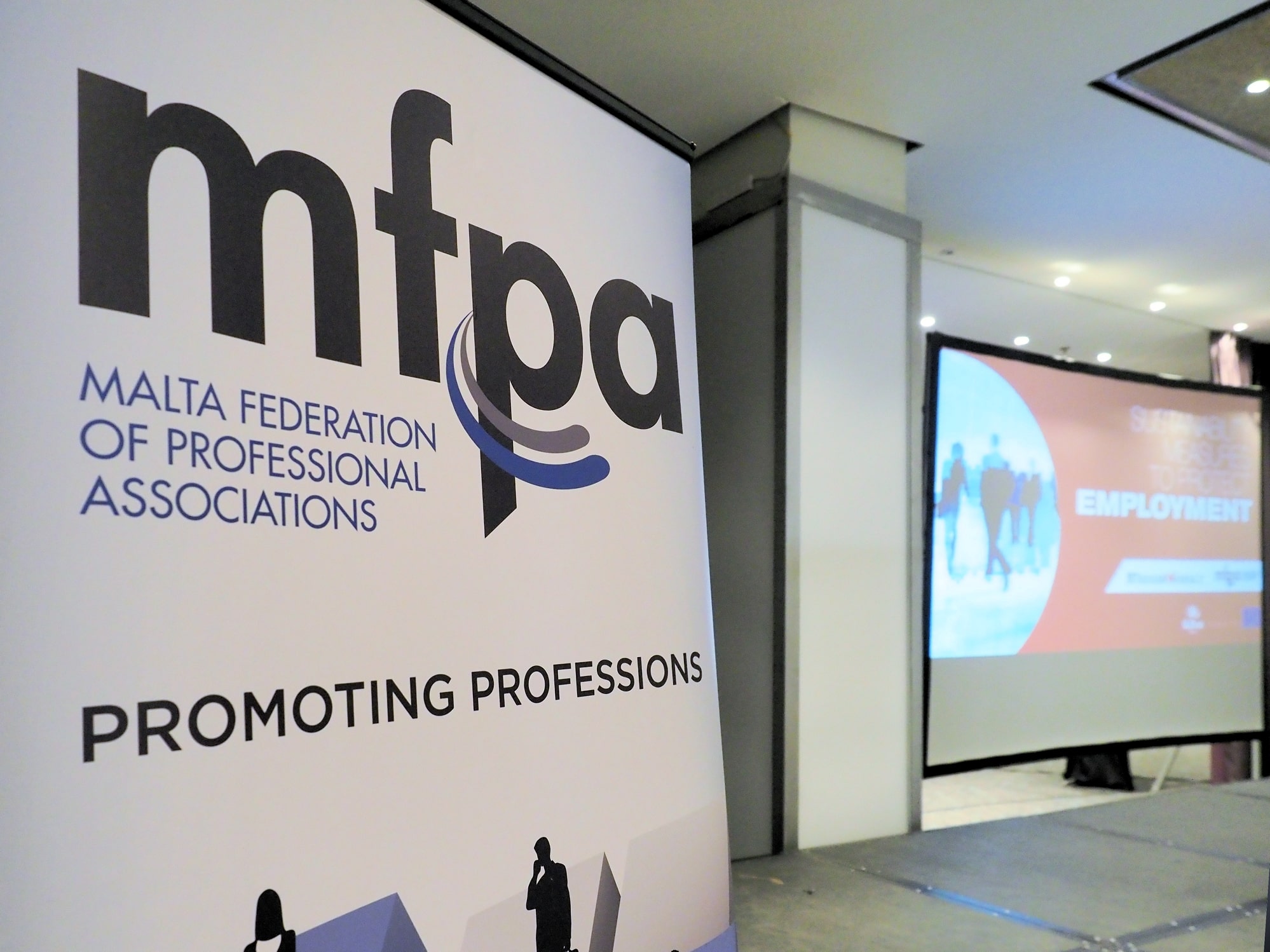 Sustainability Measures to Protect Employment
A business breakfast held in collaboration with the Malta Business Weekly on 'Sustainability Measures to Protect Employment'
Date: 14 March 2019
One of the objectives of MFPA is to develop initiatives and collaboration with member EU states. It constantly strives to be a catalyst in the social aspect of Maltese community and economy and is actively involved in social dialogue. For this purpose, in 2018 it partnered with Confprofessioni on an EU funded project (VS/2017/0359) regarding social dialogue. As part of this project, a business breakfast was held in collaboration with the Malta Business Weekly on 'Sustainability Measures to Protect Employment'. The programme included:
Introductions by Ms Rachel Attard, Editor-in-Chief at The Malta Independent, Mr Benjamin Rizzo, President MFPA and Dr Enrico Tezza from Confprofessioni, the leader of the project.
Presentation by Mr Gordon Cordina, Executive Director E-Cubed consultants, on The Sustainability of Employment in Malta
Panel discussion by Mr Joseph Farrugia, Director General Malta Employers' Association, Ms Helga Ellul, Director Advise Ltd and Mr Clyde Caruana, CEO Jobsplus, followed by an open floor discussion. Both discussions were moderated by Mr Neil Camilleri, News editor at The Malta Independent.
Media reports covering the event: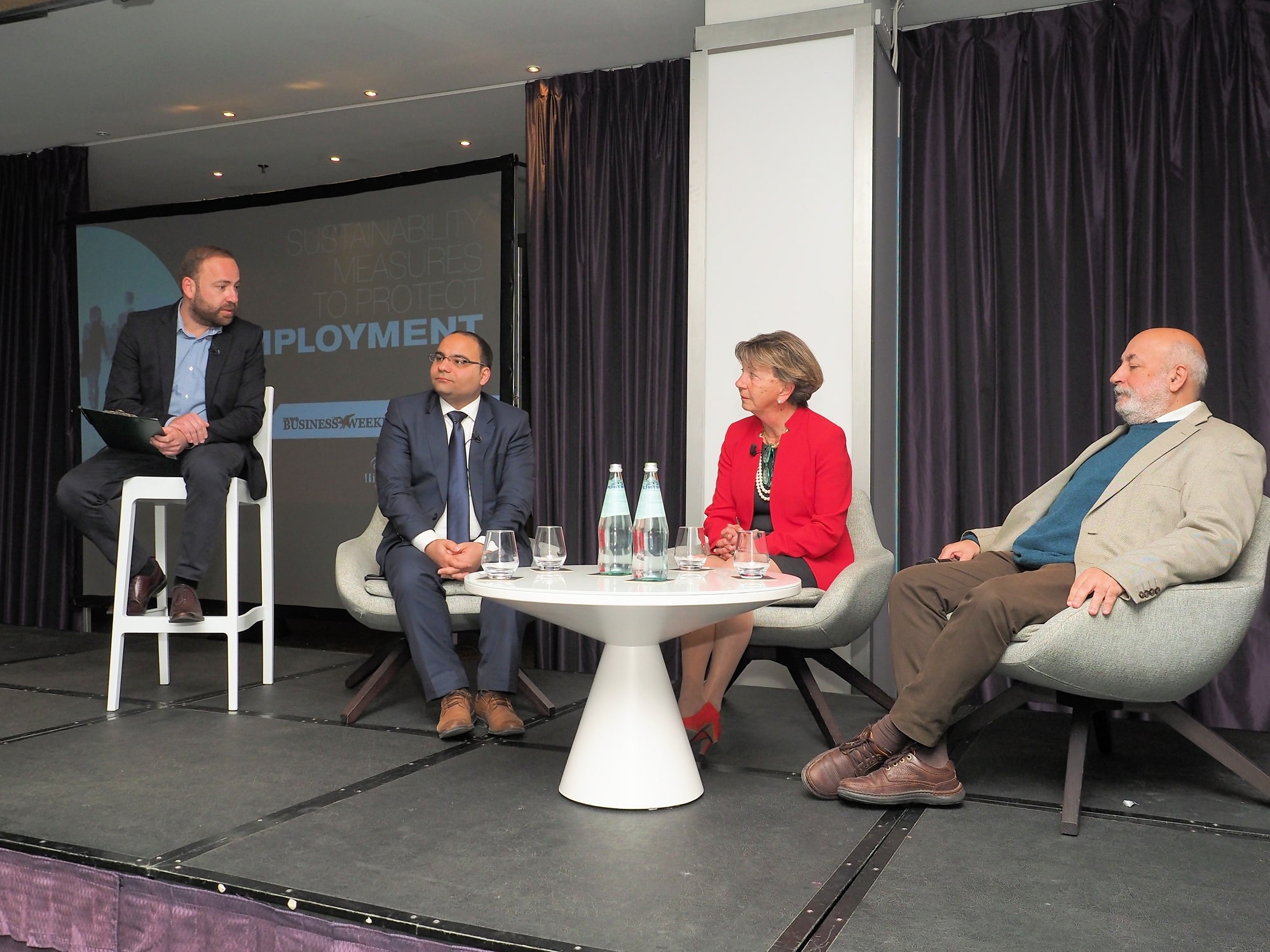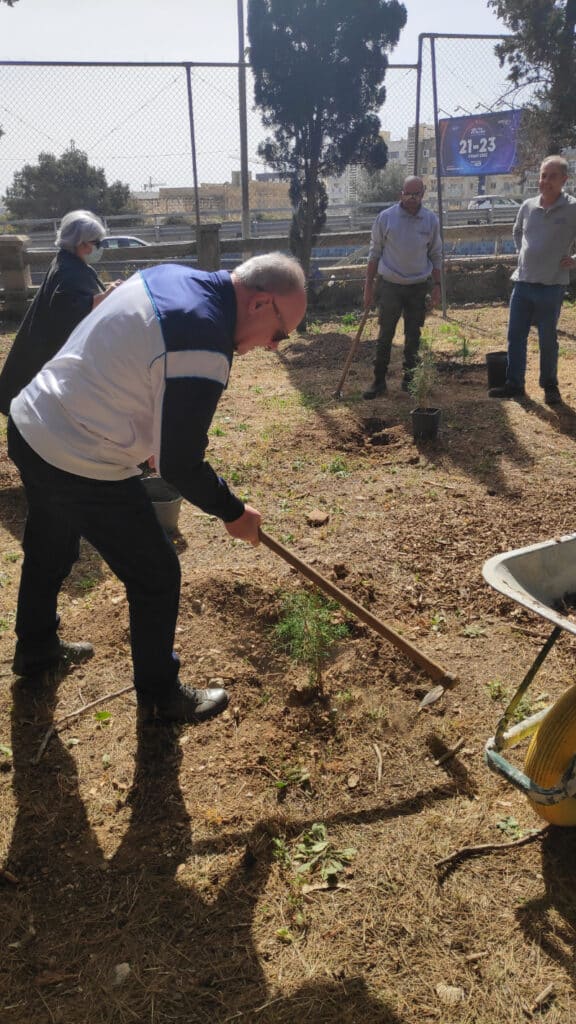 Professionals Memorial Park
Date: 11 October 2022 MFPA wanted to honour the memory of professionals on one of the premises of one of the institutions where professions undertake their training, the University of Malta. On 22 April 2022, to celebrate Earth Day, the Federation planted trees in a designated area on the University Ring Road. A short video clip showing the event may be viewed here . The project was funded by the Voluntary Organisations Project Scheme managed by the Malta Council for the Voluntary Sector. The park was then officially inaugurated on Tuesday 11 October 2022 and dedicated to the late Professor Salvinu Busuttil who was the first President of MFPA between 1971 and 1975.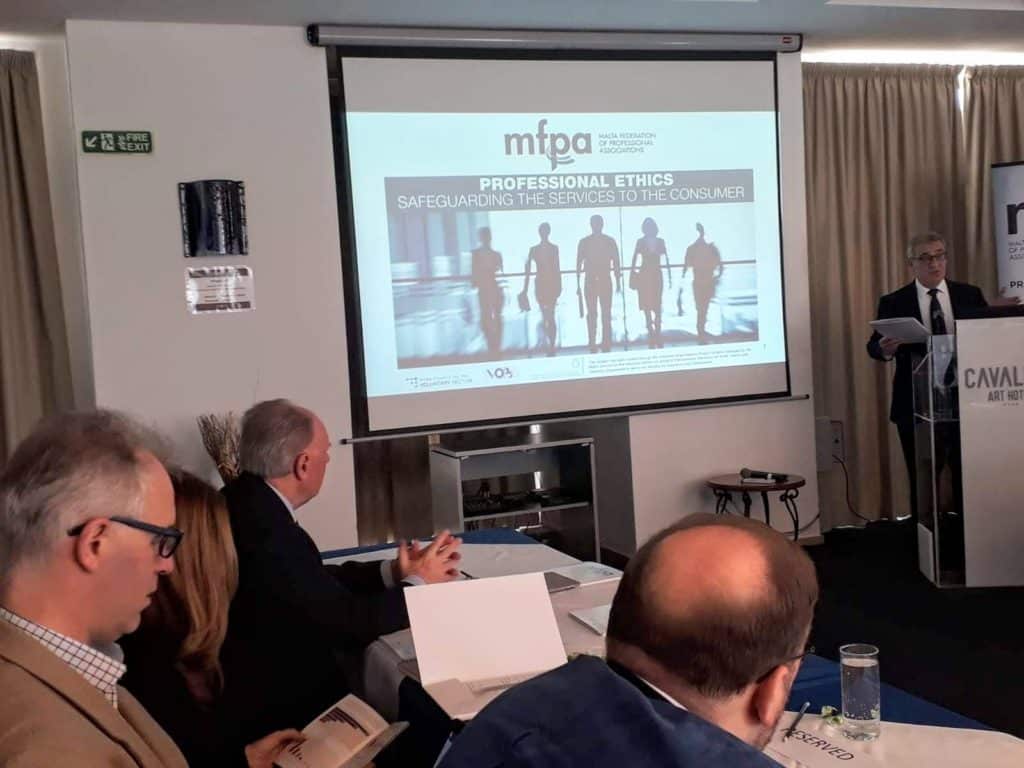 Professional Ethics: Safeguarding The Service To The Consumer
This project aimed to encourage research on professional ethics at a national level to evaluate the situation at a local context and disseminate information so an action plan can be devised on the current challenges and difficulties.