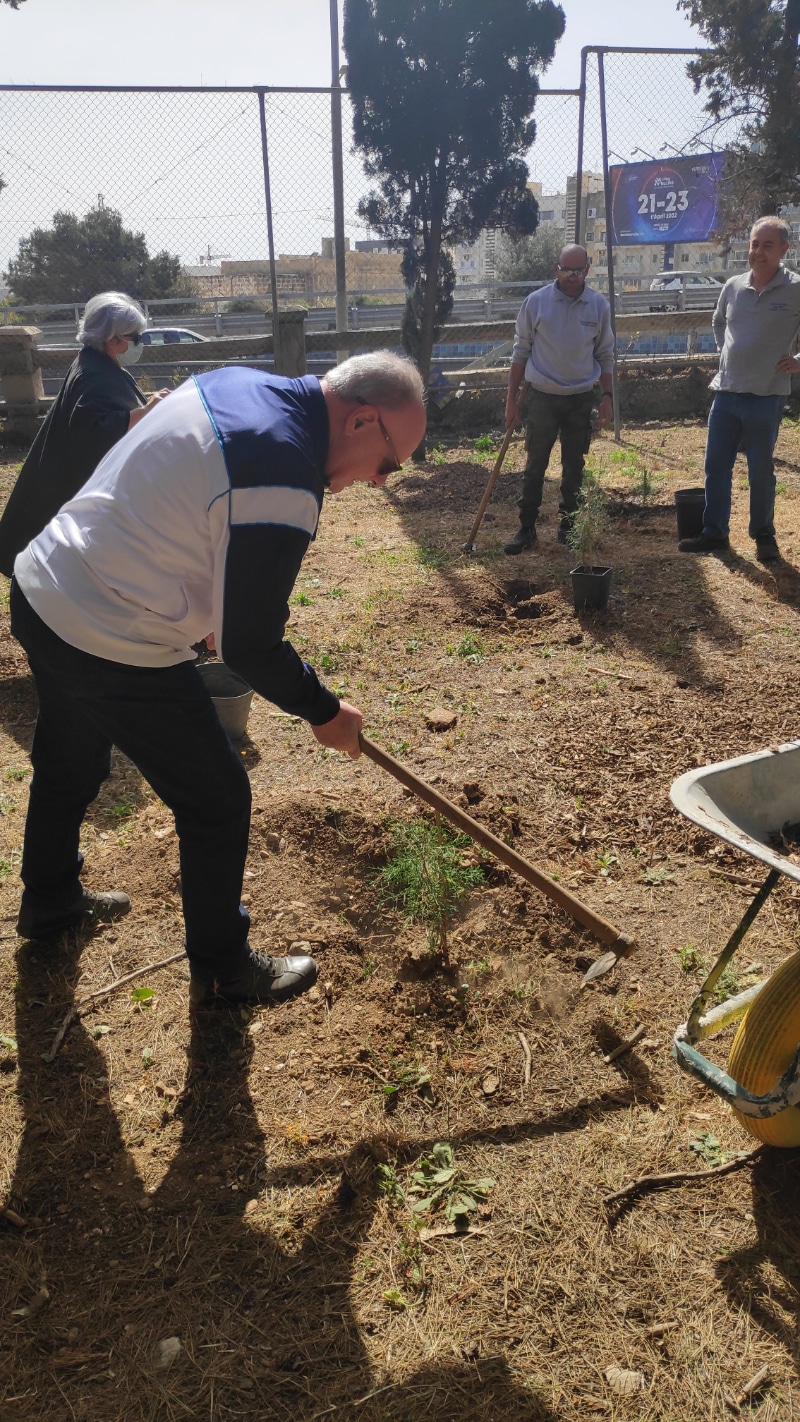 Professionals Memorial Park
Date: 11 October 2022
MFPA wanted to honour the memory of professionals on one of the premises of one of the institutions where professions undertake their training, the University of Malta. On 22 April 2022, to celebrate Earth Day, the Federation planted trees in a designated area on the University Ring Road. A short video clip showing the event may be viewed here . The project was funded by the Voluntary Organisations Project Scheme managed by the Malta Council for the Voluntary Sector. The park was then officially inaugurated on Tuesday 11 October 2022 and dedicated to the late Professor Salvinu Busuttil who was the first President of MFPA between 1971 and 1975.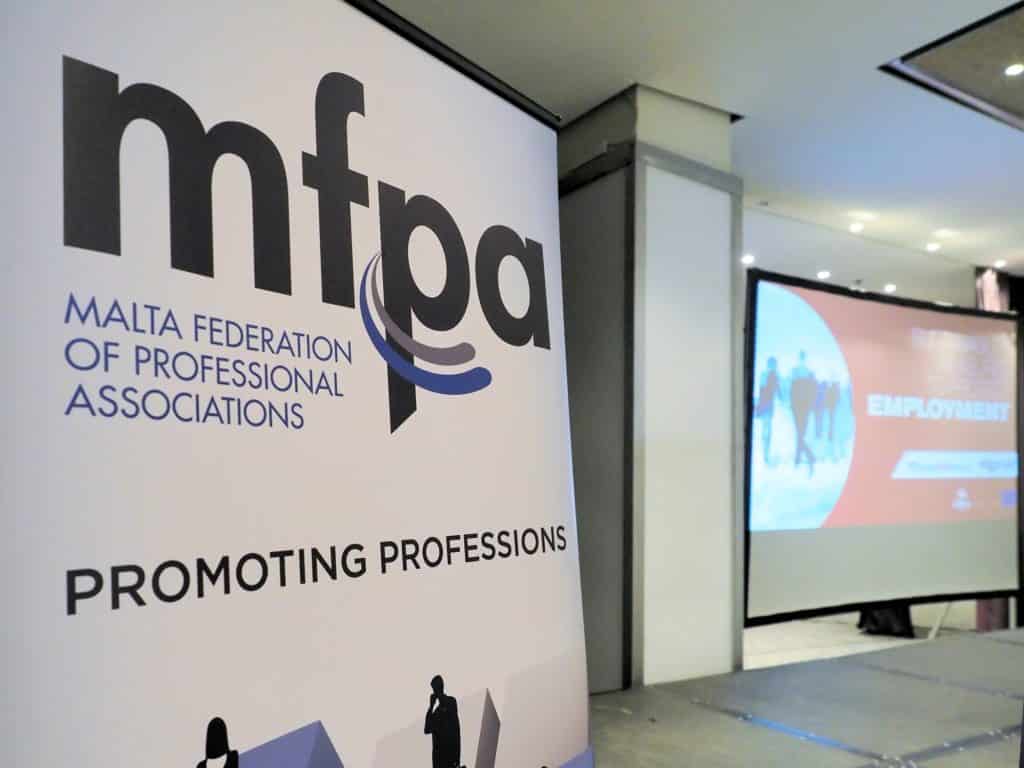 Sustainability Measures to Protect Employment
A business breakfast held in collaboration with the Malta Business Weekly on 'Sustainability Measures to Protect Employment'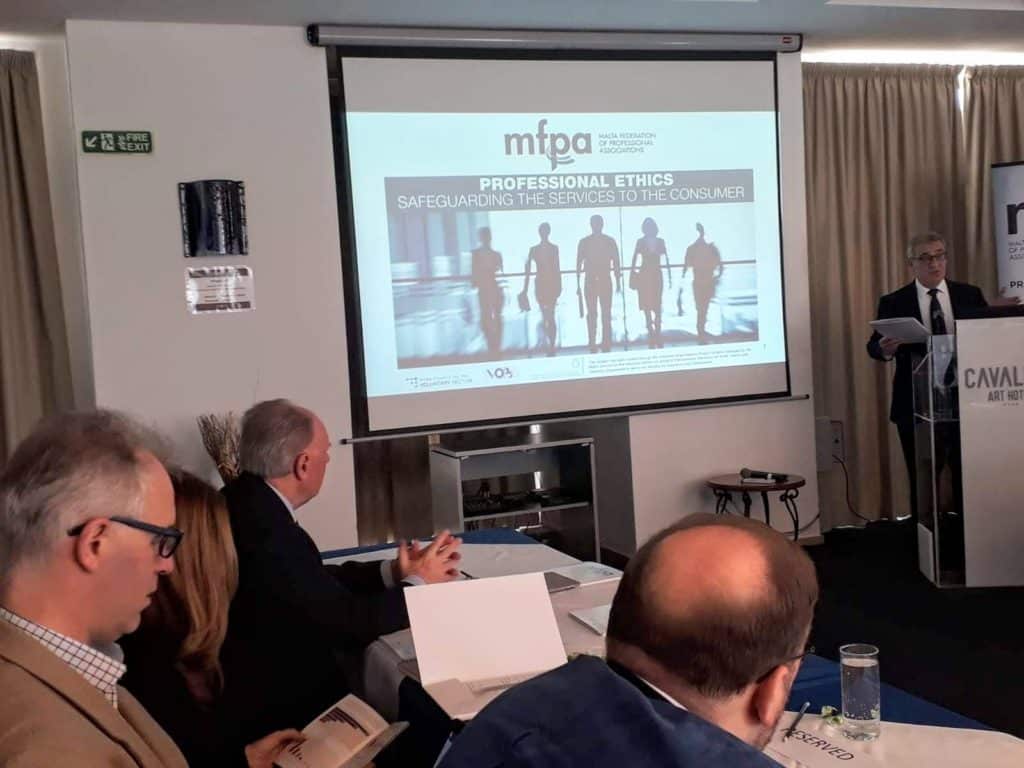 Professional Ethics: Safeguarding The Service To The Consumer
This project aimed to encourage research on professional ethics at a national level to evaluate the situation at a local context and disseminate information so an action plan can be devised on the current challenges and difficulties.